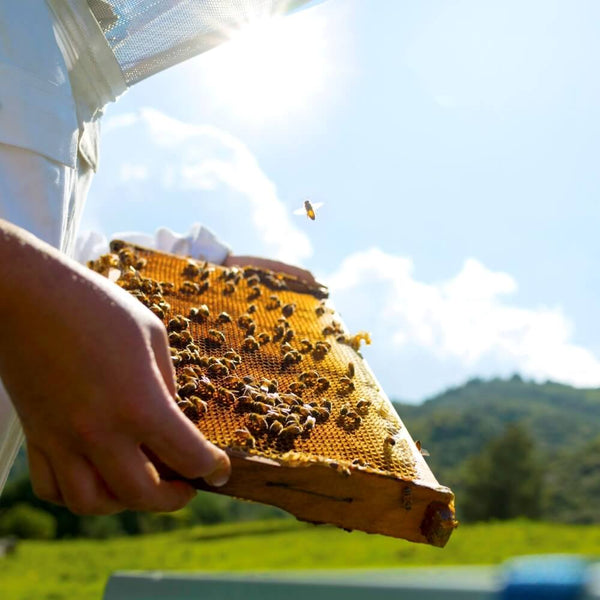 The Primal Pledge: Going Back to Our Roots
Primal by Nature represents a Manuka honey brand like no other - a naturally-sourced jar of liquid gold at your door. Primal by Nature is a pledge to deliver nothing but nature's finest Manuka honey in reusable, recyclable and re-purposeful packaging. Nothing added and nothing removed - a raw, unpasteurised, pure, authentic honey.

Superior Quality in Premium Glass Jars
Manuka honey is the world's most valuable commercially harvested honey - now packed with matching care and quality. Primal By Nature celebrates the primal, natural and rugged side of New Zealand.
We work together with our honey bees to craft the finest Manuka Honey and place it in premium glass jars. Food stored in glass simply tastes better. In addition, it provides a natural packaging alternative to plastic, offering more options for consumers to reuse and contribute to the environment's health.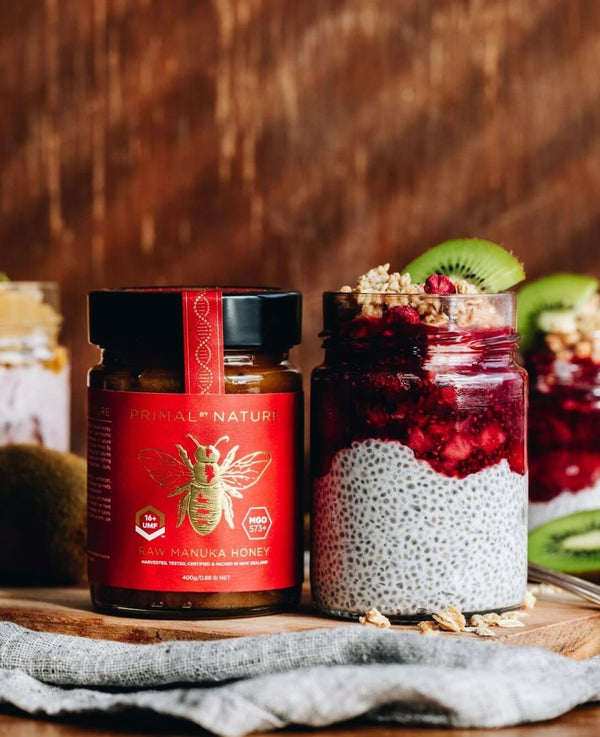 Sustainable Consumption
Primal by Nature Manuka honey represents the first comprehensive range of genuine, authentic New Zealand Manuka honey produced entirely in fully recyclable glass jars, suitable for reuse, reclamation, or repurposing. 
Thanks to their natural ingredients, glass jars have become a staple of sustainability in recent times. Glass is the perfect material for this day and age due to storage, transportation, and display. Using uncoated label materials, we have maximised the recycling and second-use options available while preserving the delicate flavour of premium Manuka honey.
The beauty of glass is its simplicity. High quality and robust glass provide a storage system with a window to the product. Additionally, the beautiful and natural touch delivers the product to the customer with a tangible, tactile experience.
Primal by Nature offers customers a glimpse into the future of UMF™ Manuka honey. Sustainable and eco-friendly packaging is included with every Manuka honey product. Finally, there are several uses for the jar that can be applied after consumption. Continue your road to eco-friendly sustainability with Primal by Nature.